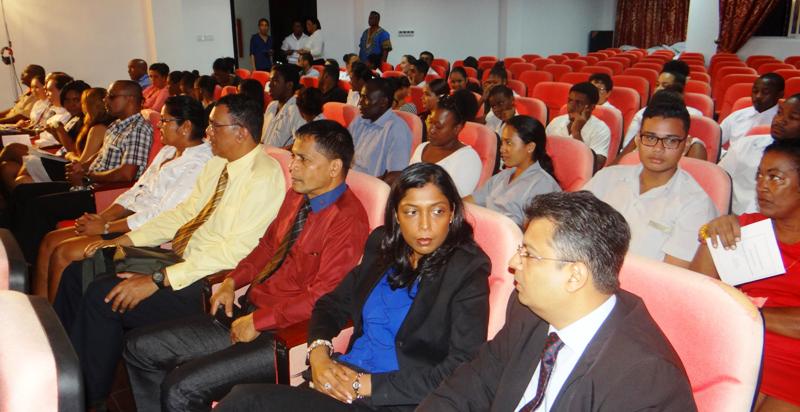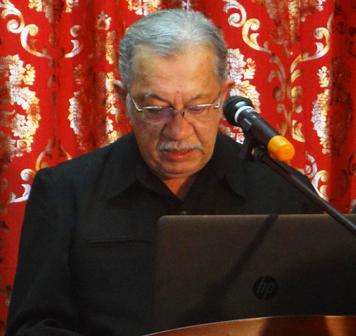 What a better day to reflect on the Constitution and to assess what different groups in society have learnt on the precious document  than on Constitution Day itself, a year after June 18 was officially declared by government as the day to celebrate our Constitution .
A symposium bringing together intergeneration groups in society was organised by the national celebrations committee in collaboration with the judiciary at the Palais de Justice.
Vice-President Faure, who is also the chairperson of the committee, Chief Justice Mathilda Twomey, the president of the Court of Appeal Justice Francis MacGregor, judges, lawyers, Attorney General Ronny Govinden, secondary school students, university law students, teachers, senior citizens, among other guests attended the intergeneration discussions.
The discussions followed different presentations on the Constitution 23 years after it was adopted as the Constitution of the Third Republic.
The different topics discussed ranged from:
• An account of what has happened since last year when activities were organised for the first Constitution Day in Seychelles;
• An update on the recent school debates on different provisions of the Constitution;
• A survey of statistics of Constitutional Court cases since the Third Republic.  Can that survey be one indicator or measure of evaluating the performance of the Judiciary in constitutional cases in the past 22 years? Can it show the trends, can we learn from it?
• The Mauritian experience of the Constitution since independence.
Initiated by Justice MacGregor, the seminar was aimed at promoting reflection on the significance of the Constitution.
Lawyer Bernard Georges said this year's symposium followed the success of the first one organised last year.
"The aim is to bring people closer to their Constitution, to educate them and to ensure they get deeper into it each year," Mr George said.
A secondary student considering to study law welcomed such forums but she said similar discussions as well as media programmes should be organised during the year around different provisions of the Constitution which many ordinary citizens are not aware of.
"The schools are doing their part, the Judiciary adds its contribution but I feel more should be done at district level where the masses are," she said.
There were numerous questions and clarifications from the floor no doubt a sign that the event is indeed becoming popular each year.
Following the symposium, discussions continued in a less formal manner around the same topic during a reception and exhibition in the lobby of Palais de Justice where seasoned members of the judiciary mingled and shared their experience with guests.
Source : Seychelles NATION