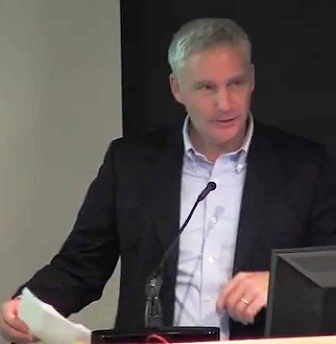 A locally based charity, Friends of Seychelles (FOS), in conjunction with the Consulate of Seychelles USA, has invited an expert on dementia (memory loss) to visit Seychelles this weekend.
Dr Victor Valcour is a professor in geriatric medicine with expertise in dementia including Alzheimer's disease. Alzheimer's is the most common form of dementia, a general term for memory loss and other intellectual abilities serious enough to interfere with daily life.
Over the past 15 years, Dr Valcour has built up a large international portfolio of research studies that have allowed them to develop infrastructure for dementia assessments in Southeast Asia and East Africa, among other sites.
He is also one of the primary directors of the Global Brain Health Institute in San Francisco.
"Last year, we launched the Global Brain Health Institute (GBHI.org) to, in part, partner with countries to develop infrastructure for dementia care and help governments address the burgeoning problems around brain deterioration that could be crippling," said Dr Valcour.
He advised that more detailed in-country experience would be needed and if there were a match in their interests, they would consider designing a strategic plan that could eventually be presented to their executive committee and governing board for broader engagement.
Dr Valcour will be visiting Seychelles from Saturday April 16 to Tuesday April 19 for an introductory visit and to meet clinicians and policy leaders on memory healthcare and help assess the needs for Seychelles' own memory care unit and training required for medical personnel.
Dame Lise Church, Consul General of Seychelles USA and the Patron of Friends of Seychelles, has recently launched a new committee called the Seychelles Alzheimer's Foundation, that will be focusing on education, training and care of Alzheimer's patients, family and friends.
Dame Church is in the USA at the moment, having talks with the Alzheimer's Research Department of University of Washington and Global Brain Research in San Francisco, California.
"We are delighted to be involved in this exciting development in Seychelles as people live longer and the Alzheimer's cases are increasing dramatically each year. There is a huge demand for family members and medical staff to be trained in caring for Alzheimer's patients and the need for a memory care unit has become critical as Alzheimer's affect 1 in 3 people over the age of 85 according to international research," said Dame Church.
Dr Valcour will be visiting the North East Point Hospital on Sunday April 17 and will offer a seminar on Monday April 18 for medical personnel, carers and nurses that will be held at the Seychelles Hospital.
According to American research, Alzheimer's disease accounts for 60 to 80 percent of dementia cases. Alzheimer's is not a normal part of ageing, although the greatest known risk factor is increasing age, and the majority of people with Alzheimer's are 65 and older. But Alzheimer's is not just a disease of old age. Up to 5 percent of people with the disease have early onset Alzheimer's (also known as younger-onset), which often appears when someone is in their 40s or 50s. Alzheimer's is a progressive disease, where dementia symptoms gradually worsen over a number of years. In its early stages, memory loss is mild, but with late-stage Alzheimer's, individuals lose the ability to carry on a conversation and respond to their environment. Alzheimer's is the sixth leading cause of death in the United States. Those with Alzheimer's live an average of eight years after their symptoms become noticeable to others, but survival can range from four to 20 years, depending on age and other health conditions.
Alzheimer's has no current cure, but treatments for symptoms are available and research continues. Although current Alzheimer's treatments cannot stop Alzheimer's from progressing, they can temporarily slow the worsening of dementia symptoms and improve quality of life for those with Alzheimer's and their caregivers. Today, there is a worldwide effort under way to find better ways to treat the disease, delay its onset, and prevent it from developing.
The most common early symptom of Alzheimer's is difficulty remembering newly learned information, because Alzheimer's changes typically begin in the part of the brain that affects learning. As Alzheimer's advances through the brain it leads to increasingly severe symptoms, including disorientation, mood and behaviour changes; deepening confusion about events, time and place; unfounded suspicions about family, friends and professional caregivers; more serious memory loss and behaviour changes; and difficulty speaking, swallowing and walking.
Various scholarships are available for medical personnel who are passionate about elderly care, especially for patients with Alzheimer's disease.
Dr Valcour will be conducting interviews on Sunday April 17, and interested medical personnel can contact Retha d'Offay, secretary general for the Seychelles Alzheimer's Foundation, on 2599807 for an appointment.  He advised that their training programme includes bi-directional training with experts spending time in-country, but also with in-country experts receiving added training at one of their two sites.