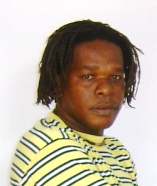 Sonny Dogley of the group Next Step has said he has released a new song dedicated to people living with cancer and Aids.
The song entitled 'Have hope you are not alone' has been sponsored by Lifeline specialist clinic owned by Dr K. Sathish.
Sonny says he has written this song because nowadays more people are dying of cancer and many have been infected with HIV.
Thanking Dr Sathish for the support, Sonny says people will get the chance to hear the song on Friday July 31 at Orion Mall where he and his group Next Step are organising a cancer and Aids awareness activity.
The singer adds he is also in the process of releasing a solo album on his birthday on October 26.
Meanwhile the Next Step will be on La Digue on August 15.