Seychelles Breweries Ltd (SBL) has announced the appointment of Nicholas Cook as interim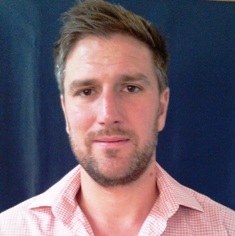 managing director of the company, effective March 1, 2016 pending the recruitment of a permanent MD.
Mr Cook, who is British, joined Diageo the parent company of Seychelles Breweries in April 2008 as head of Commercial Planning and Activation in London. He has since managed Diageo's Tesco Account and has held the position of Customer Marketing Director for Diageo Africa.
Over the last two years, Mr Cook has been the Commercial Director for Guinness Ghana in Accra where he has led a substantial transformation in the Spirits business and Customer Marketing.
Prior to joining Diageo, Mr Cook, who has a marketing background worked for Nestle in various managerial positions.
Mr Cook is married with two children.  He will remain in the role until the process for securing a permanent successor is completed.