The cultural and economical importance of fish and its health benefits has been emphasised.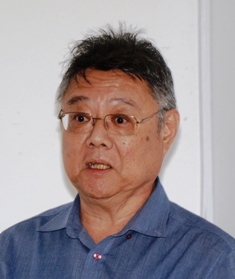 This was during a meeting held last week under the theme 'Fish in the Seychelles society: the culture, economics and science'.
Held in the Sheik Khalifa conference room at the Seychelles Hospital, the meeting was hosted by Health Minister Mitcy Larue and attended by ministers, senior policy makers, scientists, civil society, business community and individuals involved in fishing among other distinguished guests.
The discussions were led by representatives from the Ministry of Health (Conrad Shamlaye), Ministry of Tourism and Culture (Gabriel Essack), Seychelles Fishing Authority (Jude Bijoux), Public Health Authority  (Jude Gedeon) and Seychelles Child Development Study (Edwin van Wijngaarden and team).
The Seychelles Child Development Study (SCDS) is a research project involving the ministries of Health and Education in Seychelles, the University of Ulster in Northern Ireland, and the University of Rochester in the United States.
The study began in the mid-1980s with two main objectives – (i) to study child development in  Seychelles and (ii) to study factors, such as diet, that may modulate associations between mercury exposure and child development.
The SCDS also studies effects of prenatal and postnatal mercury exposure and factors that modulate associations between mercury exposure and child development.
This study is being funded by the National Institute of Health of the United States, the government of Seychelles and the European Union.
In his opening remarks Dr Shamlaye said it's important that we locate the science and the study within this national context because we do not do the study only for scientific reasons nor publication but rather because it is relevant to the lives of people in Seychelles.
Mr Essack elaborated on fish in the Seychelles culture where he talked about the fishing communities in a socio-cultural perspective. He talked about the useful benefits of fishing in society such as being a traditional medicine, a national symbol, among others.
He however noted certain threats to fishing in the future such as a new generation that do not particularlty like eating fish and an ageing community of fishermen.
Mr Bijoux explained fisheries' contribution to the Seychelles economy where he illustrated the different types of fisheries and their revenues. The different types of fisheries he mentioned include industrial purse seine, industrial long line, semi industrial long line and artisanal.
Mr Van Wijngaarden said that the interplay between maternal nutritional status and methylmercury exposure is important for child development.
"The SCDS has revealed that the association between fish consumption with its nutrients andmethylmercury exposure and child developmental outcomes is very complex which will require further study," he added.
Mr Gedeon said we recognise that too much mercury if exposed to a human being does have harmful effects.
"It was thought at the time that mercury that comes from fish was harmful … what we have seen however is the beneficial effect of eating a lot of fish which contains many proteins," he noted.