Daria Rabenda is an aerial silk dancer from Poland and currently spending her vacation in Seychelles.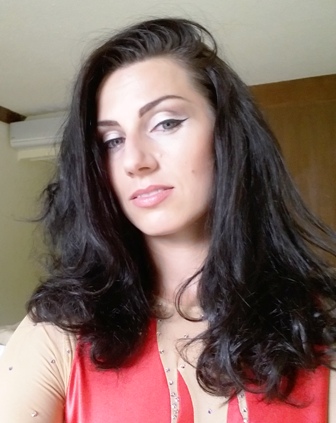 She has been performing the art of aerial silk for the last five years.
Suspended nearly 50 feet in the air, on a smooth, shiny, shimmering piece of fabric, without safety harness or net, an aerial silk performer knows that death is only as far as the limits of their own sheer.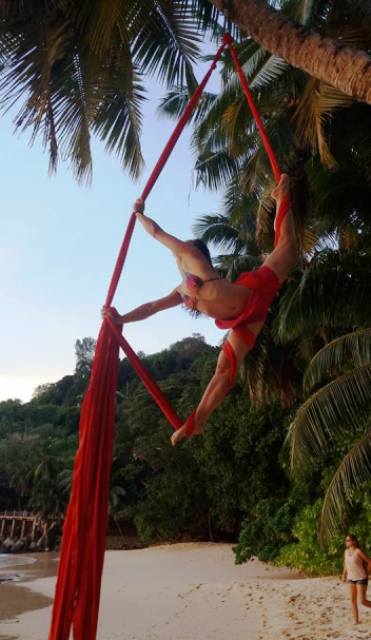 Daria performs the beautiful yet dangerous art of silk. Inspired by her mum, she started dancing at the age of five years old. She wants to share her ability with the world, and decided to come to Seychelles to start her journey.
"I would like to visit the most beautiful places around the world so that people can enjoy my art. My mother was my motivation, she taught me how to see life in a different perspective. She also gave me the ability to share my skills with other people. Last year I was even the semi-finalist in stretch got talent while doing aerial silk," she said.
Daria has been in Seychelles for one month, and since that she has fallen in love with our gorgeous beaches and also gave some classes.
"My art can be viewed around the world. I came to Seychelles for vacation but I was still practicing aerial silk at the Carana Beach. Many local people were even interested to learn this style of dance, so I managed to teach them a bit about the art of aerial silk. I also got the opportunity to perform at the Coral Strand Hotel, were many people were surprised by my abilities and flexibility," she added.
The talented dancer can also perform
Source : Seychelles NATION