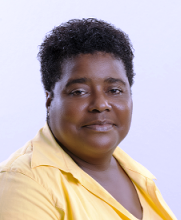 Every week the Entertainment page will try to bring you a short profile on a Seychellois artist, be it in the performing, visual or other forms of arts.
In our thirteenth profiles, readers will learn more about the talented singer, Jany de Letourdie.
Q: When did you start your career as a singer?
A: It all started at the age of 17.
Q: Will you consider yourself a singer or entertainer?
A:  I consider myself as a singer. I like to sing my soul out for all my fans. Even though I am not releasing singles, I still have that connection with them.
Q:  What's your motto or the advice you live by?
A: 'Do as much good as you can…it will come back to you'
Q: How do you overcome negative comments from the society?                                                                                                        
A: Icheck if I am in the wrong, I swallow the hurt, I remain silent, and then I forget about it.
Q:  Where do you draw inspiration from when you write songs and what's your favourite part about the process?
A: I write and compose some of the songs on my albums. When I was less experienced, I waited for something to inspire or hit me or wrote of my own experiences, but now I can write about other themes that are needful and good for other occasions as and when there is the need to.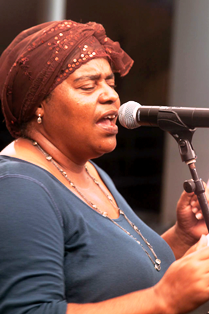 Q: What hidden talents do you have?
A: Unused maybe…An author…or even a cook… perhaps I could use this strong intuition of mine to be a clairvoyant (ha-ha).
Q: What are your musical inspirations?
 A:I love all good music worldwide.  Personally I need to remain calm and I love the fresh air. Wind instruments soothe my free loving ways but I belong to my roots; I will always be flirting with and infuse our traditional heritage into my songs.
Q: Studio work or performing live, which of these do you prefer most and why?   
A: Both are important. Studio work allows you more space to develop your creativity and perfecting your talent for the record, while performing live is the real magic that binds you and your audience. You are in command.  This is the real test. (I am not talking about playback performances here).
Q: Which ingredient do you think makes you special and unique as a performing artist? 
A: Well every artist is unique in his or her own special way. I am on the emotional side.
Q: If you weren't singing, what would you be doing?
A: I'd be a detective.
 Compiled by U.J.