Having spent 27 years in the tourism industry, Ruth Vidot has proven to the youth that working in this sector is really interesting, fun, rewarding and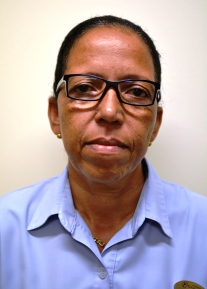 can provide a professional career path.
Debuting as linen keeper with the opening of a 206-room resort was really a big challenge for Ms Vidot, due to the fact that she had always worked for small and medium-size hotel establishments.
She joined the Plantation Club Hotel & Casino in October 1988 where she acquired various knowledge and skills which helped her in her personal development.
Ten years later, the audacious and motivated Ms Vidot decided to share her knowledge and experiences she had gained in the industry to the young generation. In 1998 she took another challenge to join the hotel school as a housekeeping instructor, where she contributed to empower and groom the youth for the development and economic growth of the tourism industry.
Deep down in her heart, the hotel industry is where she feels she belongs. Therefore, when she learned of the opening of the Constance Ephelia Seychelles (CES), Ms Vidot applied for the post of team resort manager.  Her duties and responsibilities were to ensure a smooth day to day operation and upkeep of staff accommodation.
"I have always wanted to move up the hierarchy and driven by passion I have provided excellent service and my efforts paid off when I got the opportunity to transfer in the housekeeping department to be in charge of public area. With this new challenge I got the chance to work with both locals and expatriates supervisor as well as line staff," Ms Vidot says.
"During my tenure, I was given training to improve my management skills and also better knowledge to work with cultural diversity. My ambition for growth was achieved when I became the first Seychellois to be promoted as the assistant executive housekeeper with the biggest hotel in the Indian Ocean (CES) and in the Seychelles. I am indeed very proud of this great achievement," says Ms Vidot.
She describes herself as a "reserved person by nature" and says she interacts well with her team and strives to ensure that team spirit prevails.
Her main focus is to achieve the hotel's departmental objectives and improve its standards.
"I am confident with the assistance of our executive team, that our targets will be met and we will continue to be the best 5-Star resort in Seychelles and in the Indian Ocean," says Ms Vidot.
Her message to all young people out there who want to achieve any goal in their career life is: "Be determined, passionate, patient and devoted in what you seek to achieve for you to climb the ladder of success and progression in your job. After all, one should not think about oneself, but think of the satisfaction you derive from fulfilling your roles to the best of your ability and make your guests, employer, colleagues, family members and your country proud of your achievements as we all have a vital role to play in keeping the tourism industry as the number one pillar of our economy."