This year's Venice Biennale – without doubt the most important art exhibition in the world – will, for the second time, host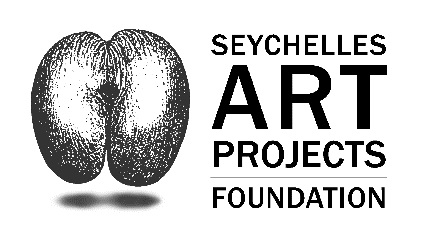 a Seychelles national pavilion which this year will show work by 16 Seychellois artists.
Commissioned by the Seychelles government (with principal secretary for Culture, Benjamine Rose, holding commissioner responsibility) and curated by Martin Kennedy, the exhibition will feature 16 life sized sculptures based on the iconic Seychelles giant tortoise.
George Camille fabricated the original art work, which has then been painstakingly replicated using fibreglass resin by Allen Camille.
Each artist involved in the project has individualised his or her tortoise in a unique way. Some have added extraordinary accessories – for example huge wings spring from the top of artist Christine Harter's creation – others have elected to use the tortoise as a canvas to show aspects of Seychelles life and culture, as in Marc Luc's homage to jazz music 'Make a Jazz Noise Here'.
In most cases the tortoise can be seen as an extension of the artists' 'signature' style, so with the work by Colbert Nourrice we see the frenzied hieroglyphics which originally established his reputation. We can also recognise the stylistic origins of Alcide Libanotis's tortoise, which features the deft portraiture for which the artist is rightly celebrated, and the wire, bent and twisted into recognisable forms which embellishes the carapace of George Camille's tortoise.
Alyssa Adams and Tristan Adams have synthesised their high regard for the natural environment with an eclectic painterly style to create sculptures which both represent and transcend their source and inspiration.
Showing such a range of large work in Europe presents huge logistical problems and Seychelles Arts Projects Foundation (SAPF), which is organising the technical side of things, is pleased to acknowledge the support of the Ministry of Youth, Sports and Culture, European Cultural Centre, Global Art Affairs Foundation, Seychelles Tourism Board, Arterial Network Seychelles, National Arts Council, Air Seychelles, Four Seasons Resort Seychelles, Kreolor, Sun Motors, Hunt, Deltel & Co. Ltd, Le Chantier Dental Clinic, Red Coral in making the representation of Seychelles at this year's Biennale a reality.
The public will want to know if and when they will be able to see the tortoises. The good news is that all 16 sculptures will be exhibited at the Eden Art Space, Eden Plaza, from Monday April 10 until Friday April 14, at which time they will be crated and flown to Venice. Artists will be at the gallery on the 10th to complete the varnishing of the works and all are welcome to pop in any time from 2pm until 5pm that day in order to bid our group of flamboyant reptiles a bon voyage.
Source : Seychelles NATION