Carnival spreads call for peace through culture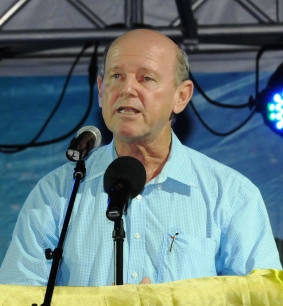 The Carnaval International de Victoria, the carnival of carnivals, is spreading the call for peace through culture, Tourism and Culture Minister Alain St Ange has said.
Minister St Ange was speaking during last night's opening ceremony of the fifth carnival at Stad Popiler and wished all present three days of fun.
Among those present were President James Michel, former President James Mancham, Didier Robert, the president of the Regional Council of Reunion – the country which is co-hosting the event together with Seychelles – the King of Ashanti, His Royal Highness King Otumfuo Osei Tutu II, Her Royal Highness Princess Sikhanyiso of Swaziland and the Deputy Prime Minister of Mauritius and Minister of Tourism and External Communications Xavier-Luc Duval, ministers and representatives of countries taking part.
"Five years ago we had a dream – a dream to create a cultural event that would invite the world to join together in a spirit of dialogue, in a spirit of peace and in a spirit of total harmony, and this immaterial of your religious affiliation, the colour of your skin and of your political belief," said Minister St Ange.
"Last year at the official opening of the fourth carnival I stood before you, and as I used the words of John Lennon, I said: 'You may say I am a dreamer, but I am not the only one.'
"Today I say look at what we can do when we work as one, look at the carnival a small country like Seychelles can stage for the world at large. We had a dream and as a popular Ghanaian song says "If you dream, dream big, as big as the ocean" – and yes we did dream big for Seychelles," said the minister.
He added that there is but one Seychelles and one people and urged all to look at the past, learn from it as we embrace in unity what we have during this time of carnival.
The minister then expressed his pleasure of having the distinguished guests among us for the occasion which he says demonstrates their faith in the consolidation of their culture.
"You are proud to float your flag in this cultural event which will help strengthen your industry of tourism through the visibility that the press will bring. Using culture to strengthen your tourism and to enhance your culture through tourism is going along the same path like us and which today bears fruits of real success," said Minister St Ange.
He highlighted the success of the Seychelles carnival which he said has managed to bring different nations and different people together.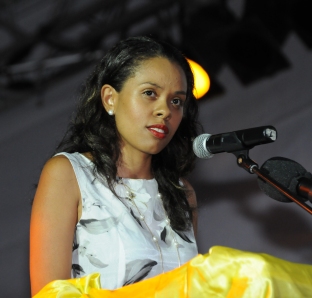 As for Seychelles Tourism Board chief executive Sherin Naiken she said it seemed only yesterday when Seychelles launched its first carnival back in 2011, and we have come a long way since then.
"When I look over the steadily growing list of participants and at the cohort of international press in attendance today, I cannot but feel an enormous sense of pride that Seychelles, one of the smallest independent nations of the world, continues to attract the world to its shores in this melting pot of culture which is a blue print for the way the whole world needs to learn to live – that is together, celebrating rather than stigmatising diversity; embracing and not denouncing our brother or neighbour and going the extra mile in search of common ground," said Ms Naiken.
King Otumfuo of Ghana said 150 years ago his great uncle set foot on this island and was king of a great kingdom which has now been transformed into the Republic of Ghana.