Marlene Lionnet died yesterday afternoon in a tragic accident at Anse Aux Pins.
According to the police, Mrs Lionnet was a passenger in a Kia Picanto, driven by her 35-year-old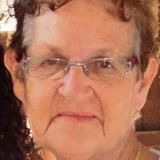 grandson. They were heading south.
She was certified dead at the Casualty unit of the Seychelles Hospital at around 4.30pm.
Apparently the driver lost control of the car which hit a tree just outside the fence of the Seychelles Public Transport Corporation (SPTC) bus depot in the junction leading to Reef Estate.
At the time of going to press, the driver was also being treated for stomach pain.
The police have opened an investigation into the accident which led to the death of the 77-year-old.
Mrs Lionnet is the mother of Land Use and Habitat Minister Christian Lionnet whose other siblings are Nan, Gilles, Genevieve, Guyto and Achille. She is also survived by her spouse Gilmer Corgat.
Mrs Lionnet was also a former member of the Constitutional Appointment Authority and a businesswoman.
Source : Seychelles NATION