Seychelles' founding President Sir James R. Mancham has accepted the invitation of the Observers' Research Foundation, an independent think-tank based in India, to take part in a 'top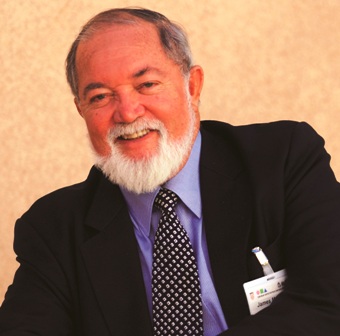 leaders dialogue' which the foundation in collaboration with India's Ministry of Foreign Affairs is hosting in New Delhi, India from March 1-4 to debate on Asia's future.
Sir James has been invited to deliver a keynote address at this conference which is regarded as India's flagship conference concerning geo-politics and geo-economics.
The dialogue has been designed to explore prospects and opportunities for Asian integration as well as India's integration with the larger world.
This two-day conference is envisioned as a multi-stakeholder, cross-sectoral conclave of policy makers and decision makers, including but not limited to foreign, defence and finance ministers of different countries, senior government officials and policy practitioners, leading members of business and industry, and compelling personalities from the strategic community, media and academia.
Those who will taking part in this conference include Sushma Swaraj, Minister for Foreign Affairs, India; Admiral Harry B. Harris Jr., Commander, United States Pacific Command; Hamid Karzai, former President of Afghanistan; Chandrika Kumaratunga, former President of Sri Lanka; Vyacheslav Nikonov, chairman of the State Duma Committee on Education, Russia; Jakob von Weizsacker, member of the European Parliament; Geoffrey Van Orden, member of the European Parliament; Christine Fair, Associate Professor, Georgetown University, USA; Ali Asian, Television Host and Journalist, Germany; Max Abrahms, Assistant Professor, Northeastern University, USA; David Malone, UN under-secretary general; Rector, United Nations University, Japan; Ravi Shankar Prasad, Minister for Communications and Information Technology, India; Piyush Goyal, Minister of State, Power, Coal, New and Renewable Energy, India; Abu Hassan Mahmud Ali, Minister for Foreign Affairs, Bangladesh; Yasumasa Nagamine, deputy Minister for Foreign Affairs, Japan; Ben Shenglin, Professor and Dean, Academy of Internet Finance, Zhejiang University, China; Shashi Tharoor, member of Parliament, India; C. Raja Mohan, director, Carnegie Endowment for International Peace, India; Rory Medcalf, head of National Security College, Australian National University, Australia; Naoki Tanaka, President, Centre for International Public Policy Study, Japan.
The UAE, with whom India has forged strategic partnership across sectors of mutual interest in recent times, has also announced that it will send a high level representative for the dialogue.
The Observer Research Foundation is ranked as one of Asia's leading think-tank and has partnerships with think-tank like Brookings Institution, Chatan House and Rano Corporation and Centre for Strategic and International Studies, (USA) among others.
Yesterday morning Sir James said he was very much looking forward to be part of this thought provoking gathering particularly as India was blessed with a high level of intellectualism and reknown for its peace loving philosophy.
It must not be forgotten that Buddha, who said "You will not be punished for your anger, you will be punished by your anger" died in India; Mahatma Gandhi, who said "live as if you were to die tomorrow; learn as if you were to live forever," was born in India and that Rabindranath Tagore, who said "I slept and dreamt that life was joy. I awoke and saw that life was service. I acted and behold, service was joy", was also born in India.
Sir James said he was grateful to the high commissioner of India to Seychelles, Sanjay Panda, for putting his name forward for this important event.
Source : Seychelles NATION