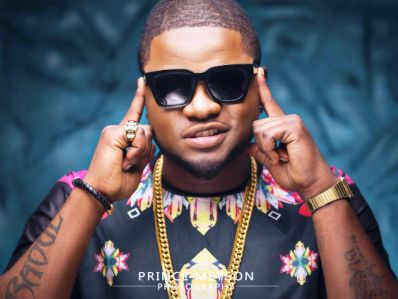 Another weekend and it's another superstar on our shores as we have become accustomed to over the past months. This time, it will be Nigerian singer Skales who will be performing in Seychelles.
After seeing popular artists such as Charly Black, Konshens, Radio & Weasel all perform in Seychelles, Skales will be the latest to bring his brand of music to our shores although his performance will be more low-key than his predecessors.
Local artist Stephen Eliza, better known as Elijah, leads the Ti Kim Productions who is responsible for bringing these stars to Seychelles. "Skales will not be performing at the mini-stadium as we had little time to prepare, but he will instead be performing in discotheques on La Digue and Praslin tomorrow night and on Mahé on Saturday."
Skales is expected to perform as from 9.30pm on La Digue tomorrow, before heading to Praslin where, according to Elijah, he will perform in the Oxygen nightclub from around 12.30am.
On Mahé, Skales will be performing at the popular Tequila Boom discotheque at Bel Ombre.
"He will be accompanied by a number of local artists during the shows, although I cannot confirm who will be there at the moment," added Elijah.
While Skales may not be as big a name as Konshens and others, you may know him by his popular party tune, 'Shake Body', which can be heard on the radio and in parties quite often.
Skales, whose real name is Raoul John Njeng-Njeng, is a Nigerian rapper, singer-songwriter and performer born on April 1, 1991.
Skales has recorded over 200 songs and collaborated with numerous artists, including eLDee, Jeremiah Gyang, Banky W. and Knighthouse. Some of his well-known songs include 'Shake Body', 'Mukulu', 'Keresimesi', 'Komole', 'My Baby', 'Take Care of Me' and 'Denge Pose'. Skales established his record label, OHK Music, after departing from Empire Mates Entertainment in May 2014. Skales' debut album, 'Man of the Year', was released in 2015.
The Nigerian will not be in Seychelles for long though, as Elijah explained he will arrive on Friday morning and leave on Sunday as he continues on his tour.
Fans will not have to wait too long to see another star perform though as Jamaican dance-hall and reggae artist Demarco will be performing live at the mini-stadium next weekend.
Source : Seychelles NATION