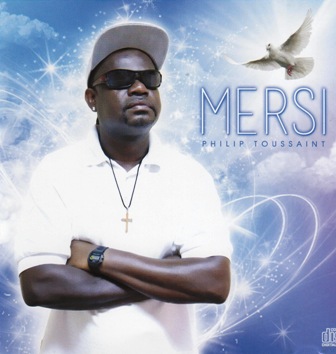 It's that time again when one of Seychelles' most popular local artists launches a sizzling new album on the market.
'Mersi' is the title of Philip Toussaint's 10th album comprising 13 tracks of his trademark fusion of sega, reggae and seggae music.
Two tracks that have been re-recorded also feature on the album.
Every two years Philip releases a new album, and this time 'Mersi' is an album which is thanking his loyal fans for supporting his successful career.
The 13 songs on the album touch on pertinent and meaningful themes relating to socio-economic problems and the realities of life.
"My album reflects the reality of the world today. All the themes that I have explored will somehow strike a chord with anyone listening to the album. The title also says thank you to everyone who have supported me during my successful career, and also to all the people who have made this album a success," Philip says.
The album, which was recorded and mixed at Relation Studio, La Misère, also features various talented local artists.
"Every two years I release a new album and each time I do so I manage to satisfy all my devoted fans. Many people were asking when Philip Toussaint will launch a new album. The 13 songs on the album are so good that people won't resist dancing just by listening to them," a confident Philip says.
The album can be purchased at the usual outlets on Mahé (Kot Dan Entreprise and Kot Baba), on Praslin and La Digue.
'Mersi' costs R150 in the shops and R125 if you buy it from Philip in person.
Philip wishes to thank the National Arts Council (Nac), Bodco, Amusement Centre, Relation Studio, Cinea, Sodepak, Takamaka Rum Distillery and Foster's among other sponsors who have contributed to the successful release of the album.
Uroy Jules/Seychelles NATION