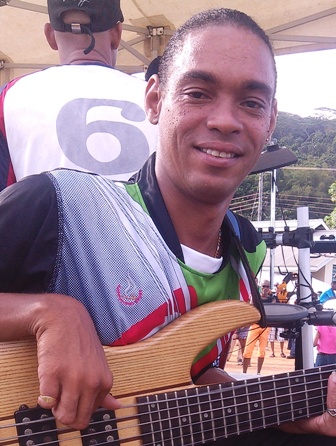 Seychelles has lost another talented musician.
Bassist Keren Jeannevol passed away on Sunday afternoon in the intensive care unit of the Seychelles Hospital after a short illness
He played bass with the Laflanm band, before joining the Zenith band.
Most recently he was part of the Pa Pou Anpandan band which accompanies famous singer Philip Toussaint on his tours of the islands.
Born on December 12, 1976, Jeannevol has also accompanied many local singers during recordings in studios and in live shows.
Singer Philip Toussaint, who plays rhythm and lead guitar, has described Jeannevol's passing as a big loss to the local music scene.
"Keren Jeannevol is such a huge loss, but at the same time he leaves such a big music legacy. He has made a big contribution to the music community," Tousaint told Seychelles NATION.
The last time they performed was on Sunday August 14 on La Digue and according to Toussaint they were working on another project for September 30.
Source : Seychelles NATION